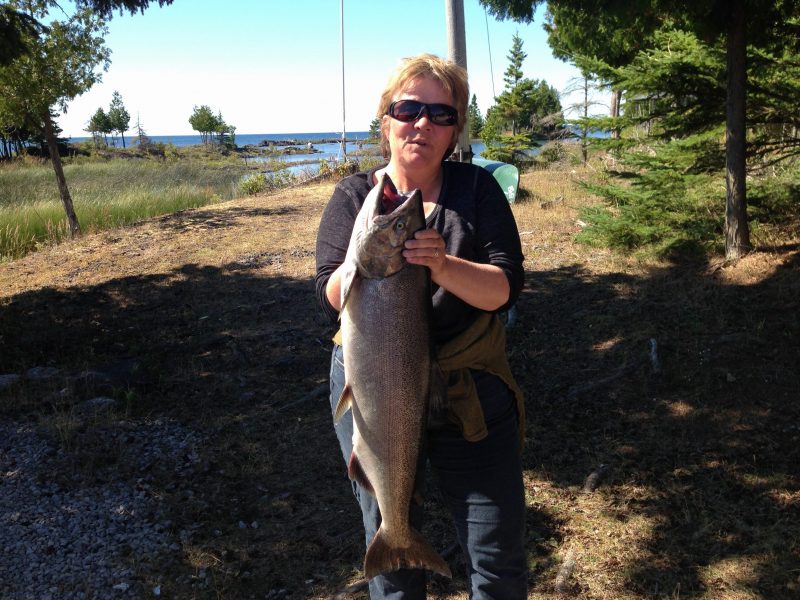 Thank you everyone for fishing and supporting our 2016 MESC! I think everything went fairly smooth for our first year and i am looking forward to many more. A big thanks to all our sponsors and weigh station attendants, without you it would not be possible to make such a fishing derby possible.
I believe MESC is the largest territorial salmon derby in Canada, we sure cover a lot of water and area. For those that could not make it to the presentation in Providence Bay i thought i would recap what will be new for next year.
MESC 2017 will run 4 weeks next year from  July 29th to August 27th
Tickets will increase by $5 to $65, if you were at Providence Bay you would know that i forgot to allocate the governments share (HST) this year.
MESC 2017 will feature $30,000 in cash prizes, an increase of $5,000
With the addition of one (1) week to the duration of MESC 2017, an additional prize of $1,000 will be added to the final week (week 4) for the largest fish (salmon or trout).
A NEW daily prize of $100 will be paid out to the largest fish (salmon or trout) each day (30 days=$3,000)
A NEW kids prize of $500 for the largest fish (salmon or trout) caught by a child/youth – 14 years and under
A NEW contest – "Can you out fish Dave?" $500 prize. Every time MESC Coordinator Dave Patterson goes fishing during MESC 2017 he will weigh in his largest fish, if you weigh in a larger fish that same day your name will go in a draw for $500. Participants will receive one (1) entry into the draw every time the manage to out fish Dave.
MESC 2017 will add a NEW weigh station to the North Shore of the North Channel. The fishing zone will also be adjusted to encompass fish-able waters right to the North Shore of the North Channel shoreline. Weigh station location and exact fishing zone to be announced soon.
MESC 2017 will feature a Salmon leader board to 25 fish with sponsor prizes for fish 6th to 25th place.
MESC 2017 will have an early bird prize of $500 for those that purchase their entry tickets before Friday, June 30th, 2017.
I like to think the Manitoulin Expositor Salmon Classic is built by a fisherman for fishermen, if you have any comment, suggestions or concerns i would really like to hear from you, text me or call me 705-968-0237.