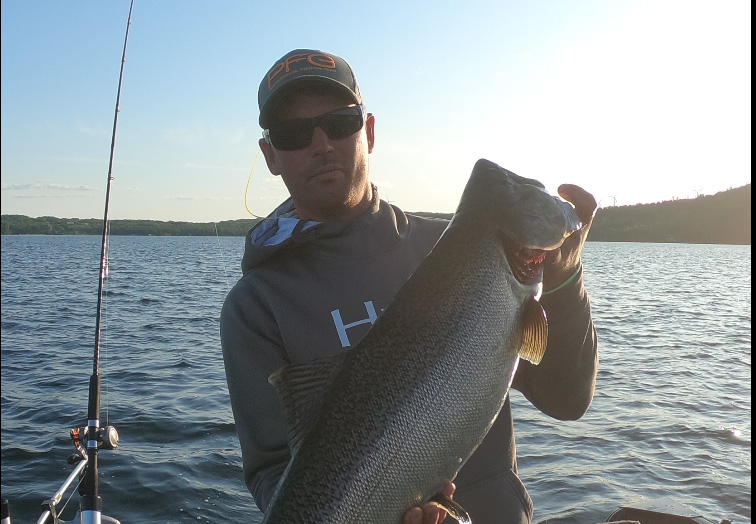 Just a quick note on what is hot as the big fish come in one after another.
On the South Shore
The fish have moved in to the shallows on the south shore. They are being caught from 20 to 60' of water and 10' off the bottom. Plugs are working very well as you would expect in shallow water. People are also doing very well on light coloured magnum sized spoons. White is the current flavour of the day, with wonder bread excelling.
In the North Channel
In the North Channel the fish still appear to be deep. Bone was on them this morning in West Bay in 100' of water and 80' down. He tells me some big fish are about after he had some screamers and was even broken off by a beast. If you catch a big chinook with a Moonshine Magnum in it's mouth please return the lure to Bone, he would appreciate it. Moonshine's and magnum lures with hot glow continue to produce nice fish in the deeper water.
Once again we are coming down to the crunch with just over a week left. Get out there, catch some fish and have a blast but please be respectful of other!
Tight Lines
Dave