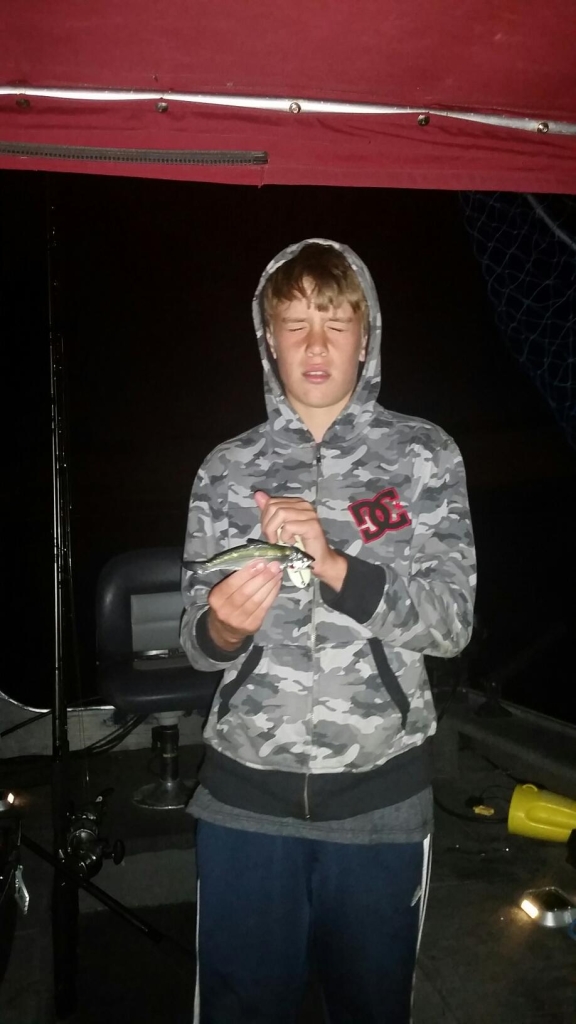 The next few days will tell the tale. I have been talking to lots of fishermen the last few days. Everyone seems to be having the same trouble, the fish have really shut off. Today/tomorrow's change in the weather should help bring the fish back on the bite. Fish are still being caught but not at the pace of the first week.
The best spots continue to be South Baymouth, Michaels Bay, Providence Bay, Gore Bay (off Janet head and Barrie Island) and of course Meldrum Bay. I still think that the leaderboard will change with the amount of fishermen on the Island this week someone will boat a big salmon. Once again 75′ down in 120′ of water seems to be the sweet spot for the larger fish. Don't overlook the shallow troll though. This time of year i can guarantee you will find fish at the mouth of the bays having a look around. Once again, dark colours seem to be picking up most of the fish with purple and black being the hot colours.
Speaking of big salmon, Kevin Boyd (currently 2nd on leaderboard) lost a monster last night in the North Channel. His rod screamed for 1 minute before it went slack. Kevin reeled in his line to see his hook missing and his ring mangled. I think it is time to buy a crimp kit and some solid rings Kevin! On the topic of crimping your own rings and hooks, does anyone use siwash hooks instead of trebles anymore? I used to only use siwash hooks but lately i have not bothered and i have not noticed any difference in my catch rate. This could be attributed to the fact that i only use VMC trebles now though.
I would like to give a shout out to Jason and Carter Oakes who fish out of my favourite spot on Manitoulin, Michaels Bay. They have been catching some very nice fish. By the looks of the below picture, they are having a blast in the process. If we had a reverse leaderboard i think this would be a huge contender for fish of the classic.