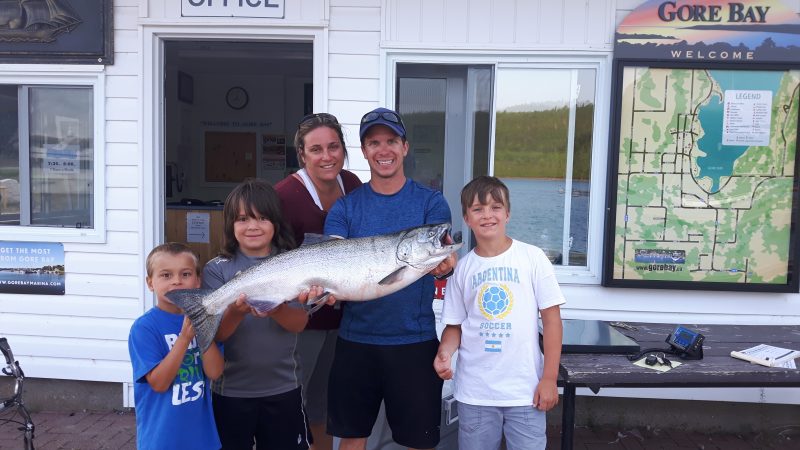 This will be the last fishing report that i do during the derby, tomorrow i will be over at Providence Bay Marina at 2:00 pm handing out some money and prizes, i hope you can all come! We will also have some huge news about next years classic! I will keep posting a blog every time i go fishing or hear of some nice fish being caught so stay tuned.
I want to give a big thank you to all the weigh stations, everyone did a fantastic job during the last three weeks. A huge thanks also goes out to all the fishermen that entered in the first ever Manitoulin Expositor Salmon Classic. People came from as far away as Fort McMurray and Quebec to fish our great waters.
The fishing started out fast and furious with big fish hitting the weigh stations in the first few days. The weather (heat) and the wind played havoc on the fishing for the last 2 weeks, however i have learned long ago that is why it is called fishing and not catching. After all is said and done we will have weighed in over 400 salmon during the last three weeks, not a bad effort for our first derby!
As i type this you still have 24 hours to land a contender, all this rain is going to liven the fish up.
I will leave everyone today with the picture below, this is what it is all about!
Keep your lines tight! – Dave