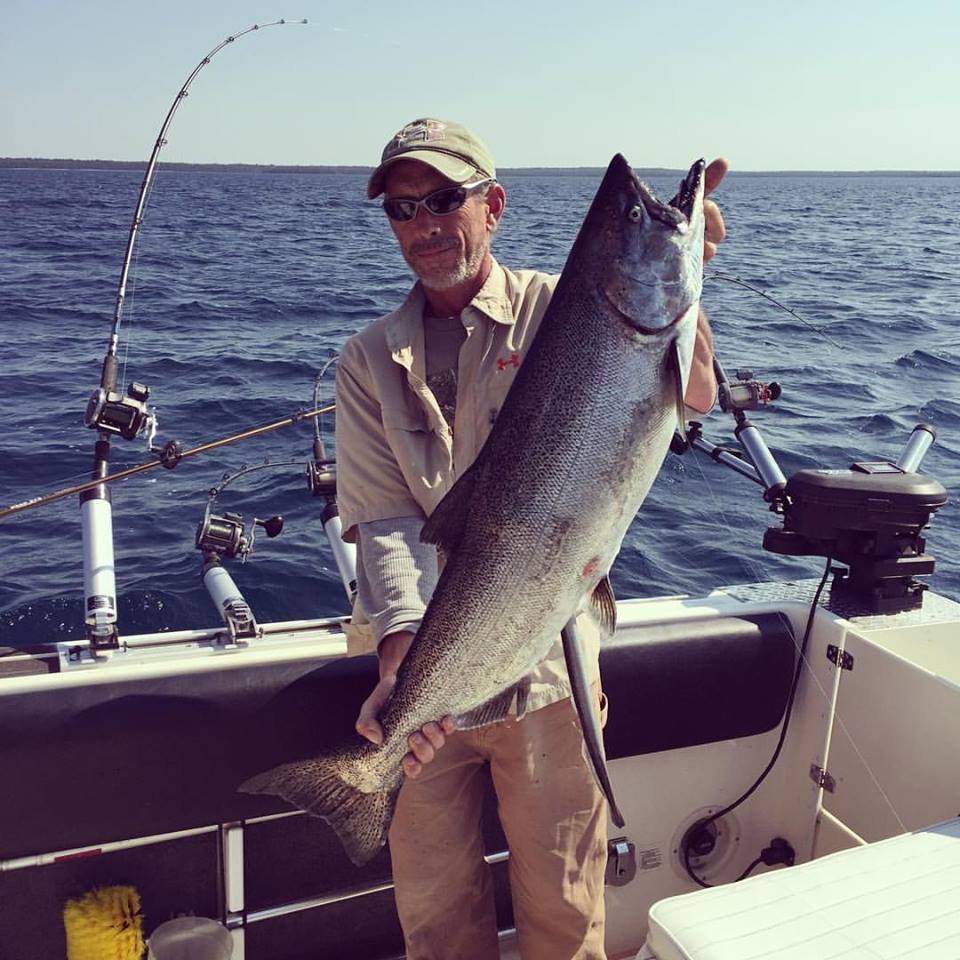 A hardy welcome back to Manitoulin Island for the fishermen that will be returning this weekend to our waters.
This is the first edition of the fishing report for the Manitoulin Expositor Salmon Classic 2017.
The fishing has slowed right down in lots of areas. Providence Bay is fairly quiet with not too many fish coming in. I talked to a few of the local wharf walkers and they tell me not much is being caught at the moment, this will change soon as it normally does when August rolls around. There are still good fish out there, maybe they just need the South Bay crew to head over and show them?
South Bay is producing fish but it has slowed down compared to what it was a while ago. Was talking to the reigning greaseball king today in South Baymouth while he was cleaning a few nice fish and he tells me that the fish are very deep. The Chinook he was cleaning was taken at 122ft on the ball. Things change fast I was fishing the same water just 4 days ago and all my fish were in the 40-50ft range.
In case you missed it last week Moe from Screamin Reels in South Baymouth boated a 25+ pounder. It was a very nice fish and not the first 20+ pounder caught this year.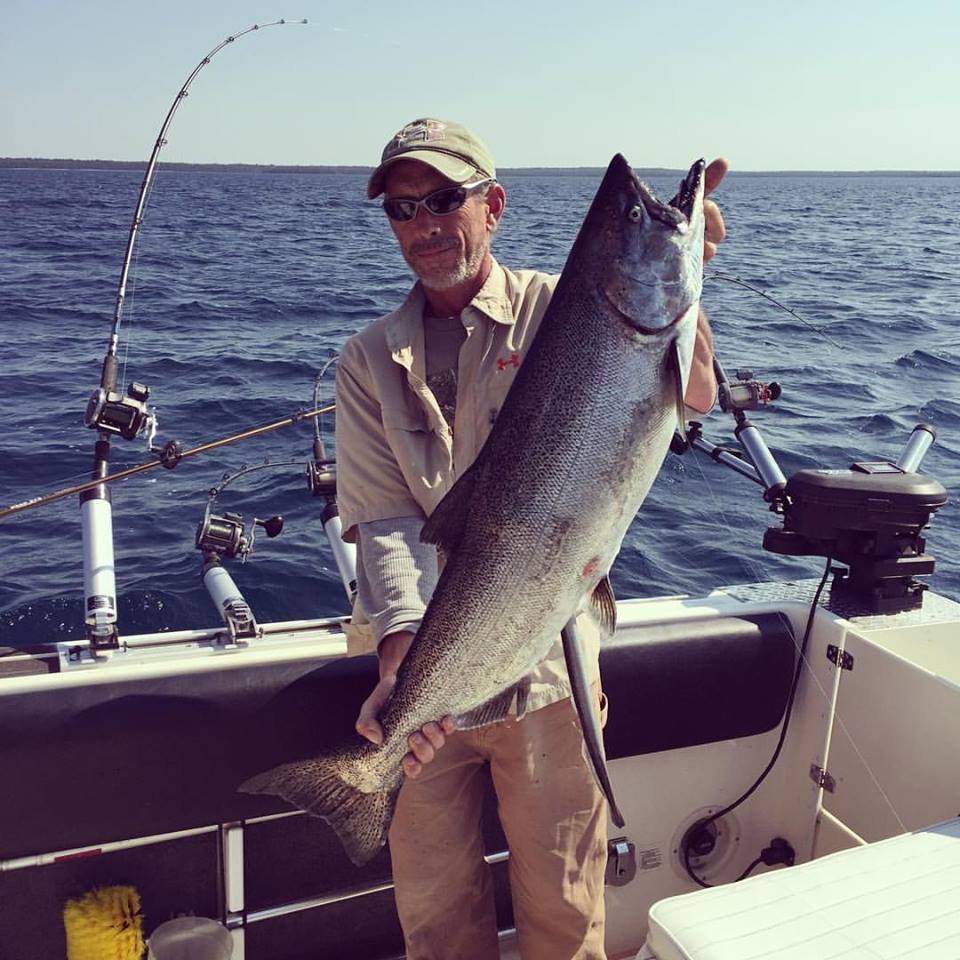 Who reading this remembers the last time Manitowaning was the go to place to fish salmon on Manitoulin? Well guess what the world is upside down and right now it is easily the hottest fishery on Manitoulin. I have daily reports of large numbers of salmon coming in. Nothing huge, 14-16 lb being the largest I have heard of,  but certainly the hottest salmon spot at the moment. Luke Wassegijig has been slaying them for weeks now on his charter boat Wass Tours. Island Sunrise Charters out of Providence Bay has even moved over to Manitowaning on a temp basis to get in on the fun. I heard that Neil picked up 8 today, 70ft down seems to be the sweet spot but like all fishing, it could change in a second. I don't know how long this will last in Manitowaning but it is sure worth a try and has me thinking maybe the opening day of the derby may find me in Manitowaning Bay for the first time in years.
I have not heard much about the westend of the Island except for one report for a trustworthy source who went out on Saturday and bagged 5 very nice salmon off  Gore Bay. He swore me to secrecy about the exact location, all I can say is that when he put his hand in the water it was wet and that he launched in Gore Bay.