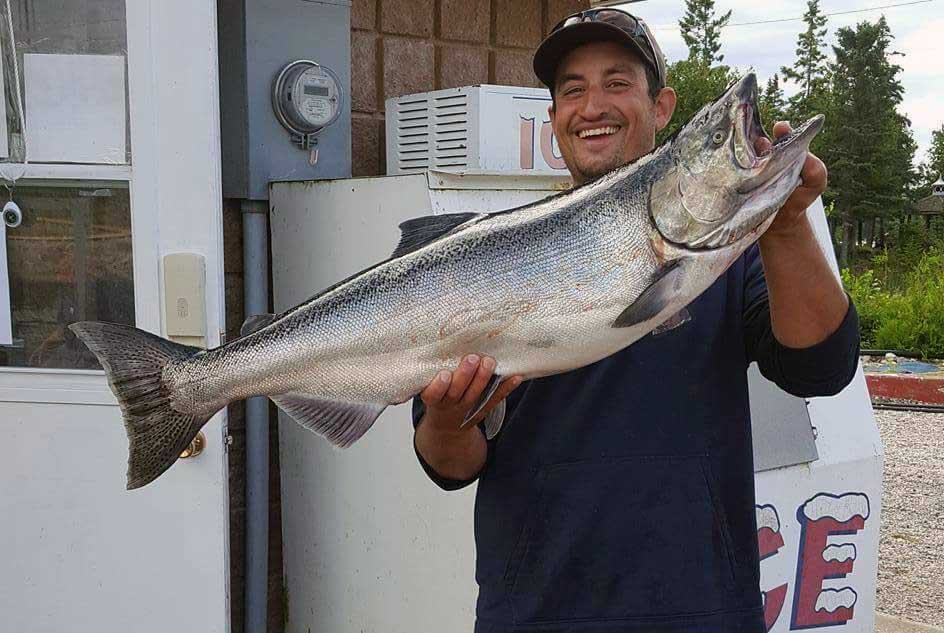 What a difference a few days can make.
Moxy's Bait and Tackle's own Jesse Cundari just dropped a 22.43lb gauntlet in South Baymouth today, will Providence Bay or even the North Channel answer the bell?
The salmon fishing has been better this year than the years past in my recent memory, not 1990s good but good none the less. Lots of salmon are being caught but the "BIG" ones have eluded us.
Moe Gauthier of Screamin Reels took a 25+ lb a week before the MESC start, then again last week another big salmon (no ticket for his customer). I bagged a 21 lb salmon the Wednesday before the Classic but have been virtually shut out since (not that I can ever get out fishing). The fish stories abound, stories of salmon pulling swivels right through lures, salmon going on 250-yard runs and spooling people.
Thanks to Jesse we now know that the big ones are still about and the next 3 weeks is going to be fun. My prediction is that you will need 20 lbs just to make the top 10 and 28lb will win it.
Now on to the fishing report. Both Michaels and Providence Bay are holding fish in tight. Early morning and late at night are the best times. 20' over 30-40' has produced some nice fish. Purple, as usual, is a solid colour choice. Purple Thunder, Chicken Wing and melon colours are performing well. In the bays be sure to bring your favourite plugs!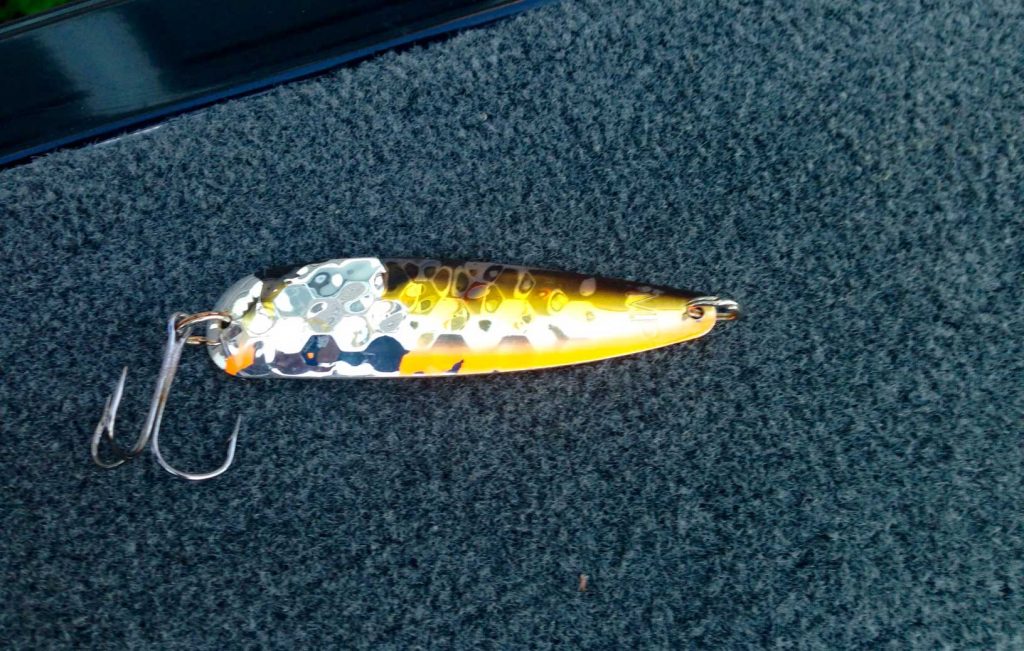 Speaking of chicken wings I am down to my last one and as you can see above it has seen better days, it has served me well and I think it is retirement time. If anyone knows of a place that has them in stock please contact me asap.
Keep your lines tight!
Dave