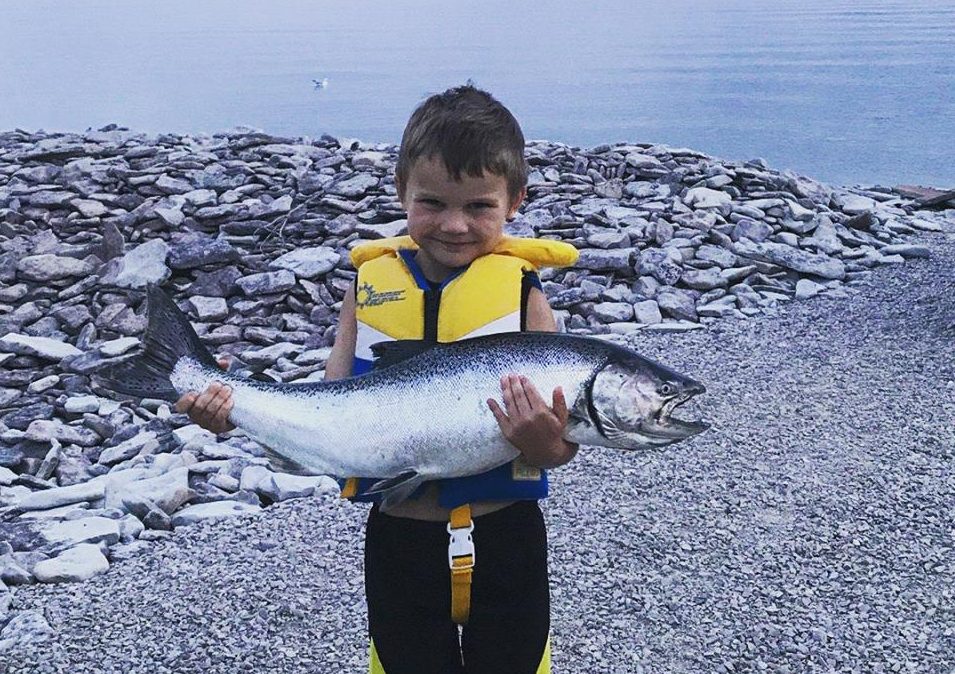 Well the last two days has been terrible, weather wise, it looks to be breaking and it should be smooth sailing and hopefully good fishing for the next little while.
Big congratulations to Robert MacKevicius who is our Week one winner and takes home the $1,000 prize. Well done Kevin.
Not a lot to report other than the wind has really put a damper of the fishing. I would like to thank all those that have been sending in the photos, there have been some great ones so far. I will be setting up a photo gallery later this week to highlight all the amazing fish being taken in this year's MESC. Keep them coming, info@fishmanitoulin.com.
I will be fishing tomorrow out of Michaels Bay, either in the morning or at night or all day, it has been a very busy week and I am going crazy with not being able to get out fishing. Be sure to weigh in your fish tomorrow for a chance to qualify to out-fish me.
Not a lot to report on the lure choice or fish depth, it has been thrown for a loop with the weather. A few of the South Baymouth regulars stopped into the office on Friday, seems that the thermocline is out of wack once again with the winds so your guess is as good as mine on the fish depth.
After this big blow, I am going to try and fish a bit a shallower and target the bays. I will often pick up fish closer to shore after the blow on plugs.
Good luck and keep your lines tight
Dave