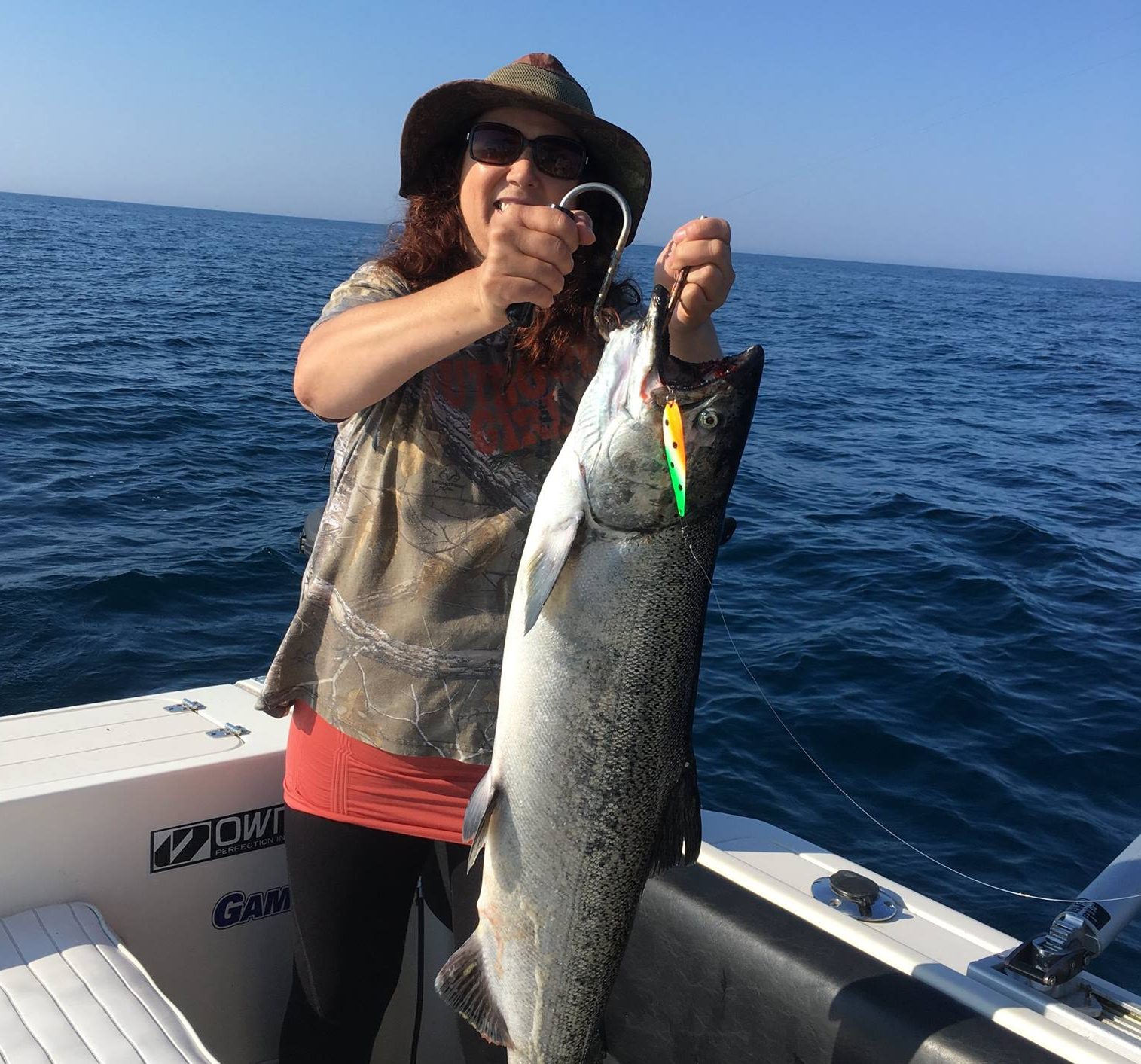 After 3 days and 100 plus fish weighed in it seems the fishing has come to a screeching halt.
I am hearing reports of slow fishing from all parts of Manitoulin. Manitowaning Bay has lead the way so far this year with weigh ins has gone silent today. A few smaller fish came into South Bay and Providence Bay but not much size. Nothing was weighed in at Spanish, I have yet to hear from Gore Bay (will be tomorrow now) and Little Current had a few salmon but nothing over 11 pounds. Meldrum Bay has finally hit the board and if the weigh in stands, Peter Brunette will take home the first money from a non-south shore weigh station.
I am left to wonder where all the 20+ pounders have gone? Pre classic several large fish had been taken with a few close to the 25-pound mark. I know they will show up and with the MESC going for a full month this year and running right until the end of August (27th) we should see a huge influx of big fish that will be soon staging off Michaels Bay, Providence Bay and Kagawong.
Yesterday morning I received a text from Moe from Screamin Reels Charter. He sent me a picture of a very nice fish that was caught on his morning charter. I never did hear the final weight but I was thinking close to 20lbs and maybe more. It was unfortunate that the client did not have a MESC ticket.
The first $1000 winner will be named this week. You have until Friday at 11:59 pm to dethrone Art Deyell and his 17.16 lb lake trout and claim the cash. The big salmon are out there and if it was me I would be trolling the shallows of Micheals Bay (the far shore, halfway between the island and the mouth of the Bluejay) very early in the morning (5-7am) with my favourite plug, perhaps a Lyman if you still have some kicking around. I have caught a few weekly winners here in my time and 1 just before the MESC started. Salmon are not always out in 100′ of water 40′ down.
A big change in the weather starting tomorrow and we are in for a cool down for a few days at least. The wind will be blowing so be smart on the water!
Be sure to grab your free salmon lures at The Expositor Office in Little Current they are going very fast.
Keep your lines tight,
Dave